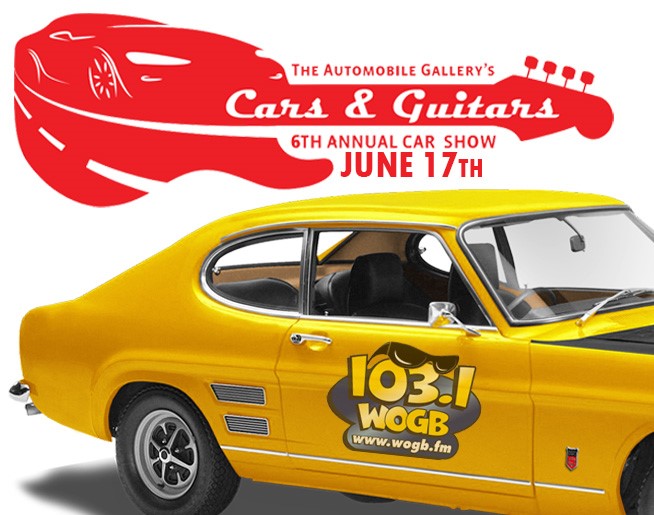 Who's ready for some summer fun??!
Join 103.1 WOGB for one of the best events of the summer and it's FREE to attend!! It's the 6th Annual Cars & Guitars with The Automobile Gallery and Event Center and it happens Saturday, June 17th from 8a to 2p in downtown Green Bay! Grab Dad and the whole family and check out this awesome event that features 100's of automobiles lining Washington Street and the surrounding area.
This year's entertainment includes the WOGB Cars & Guitars All-Star Band from 10a-2p and a whole lot of fun! we'll have the PLINKO game there, too, guiving you a chance to win some great WOGB summer swag and help raise money for the Alzheimer's Association! And did we mention this event is FREE to attend?? It's all part of our Classic Hits Summer on 103.1 WOGB!!
Check out this important message from Eric and Darrel!!