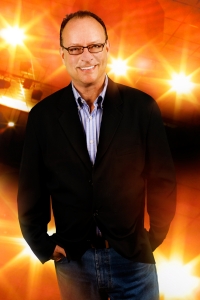 In the '70s & '80s Tom Kent ("TK Truckin' Tom Kent") entertained radio audiences all over
America
in markets as large as
Chicago
where he worked at the legendary WLS.
Kent
also worked  on-air at KLIF in
Dallas
, WIBG in Philadelphia, WGCL and
WIX
Y in Cleveland, WMXJ in
Miami
, WAVA in
Washington
D.C.
and was also program director of WBZZ in
Pittsburgh
.  Tom got off the "radio-go-round" in the late 1980s and worked on the records/music side of things with Elektra bringing the latest hits from Jackson Browne and Linda Ronstadt to radios near you until the early part of this decade when he decided to go back to what he loved most: RADIO!
Listen to Tom Weeknights from 7pm-Midnight on 103.1 WOGB.